None of the love that Orestes Betancourt Ponce de León and Miranda Meyer share is lost in translation.
In fact, their love is bilingual.
The two come from different worlds, but it was actually language that brought them together.
Miranda grew up one of six children on a small farm outside of Rock Rapids. She graduated from Lycée Central de Lyon in 2006 before attending Augustana University where she studied Spanish and International Relations and Modern Foreign Language.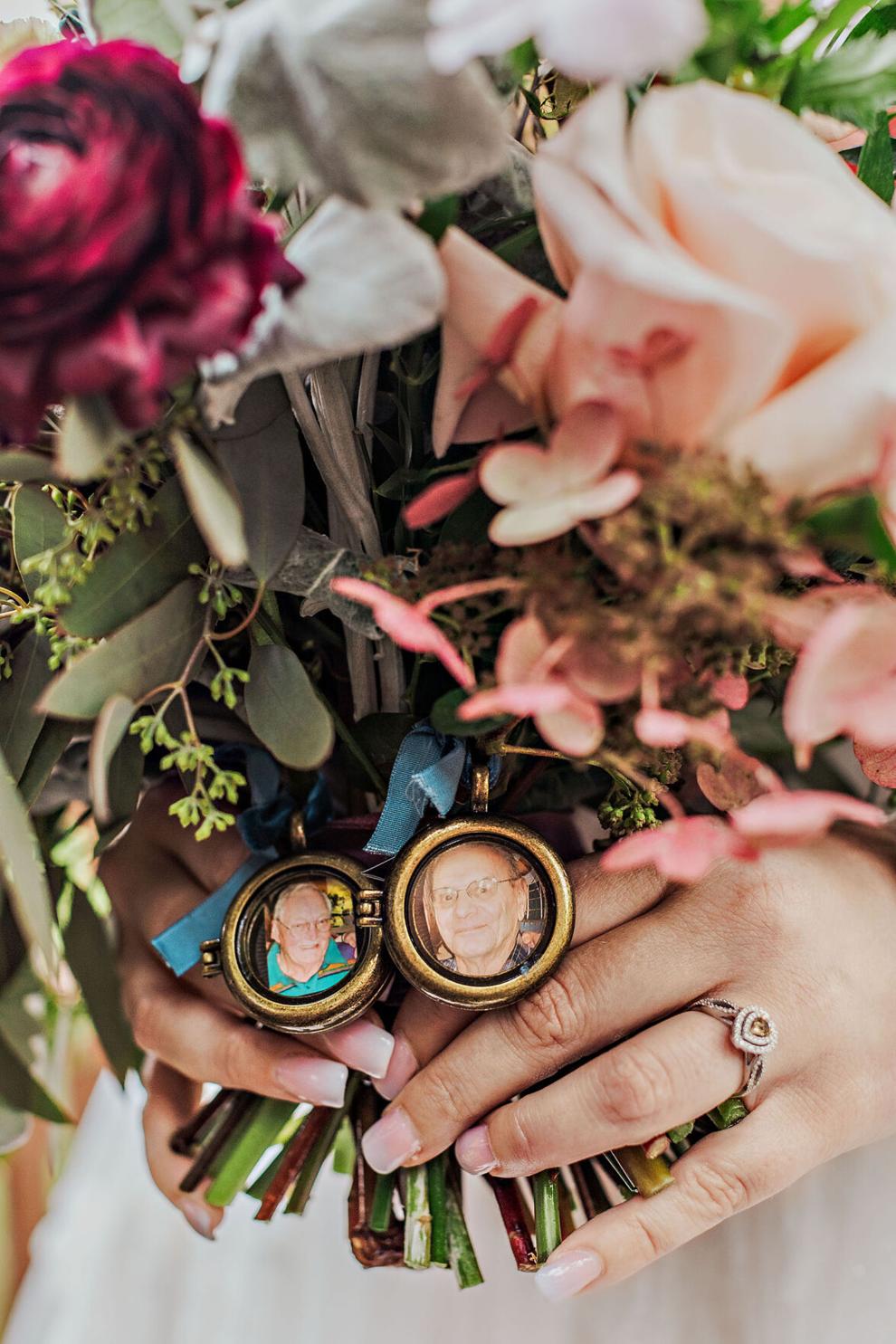 She ended up studying abroad in Greece, Peru, and Costa Rica, then worked around the world, including Nicaragua, Nepal, and Ghana, before moving to California and working as a program coordinator. assistance with AIDS medication for four years. Then she decided to change.
"My college professor, David O'Hara, contacted me and told me about the Middlebury Institute of International Studies in Monterey, California," Miranda said.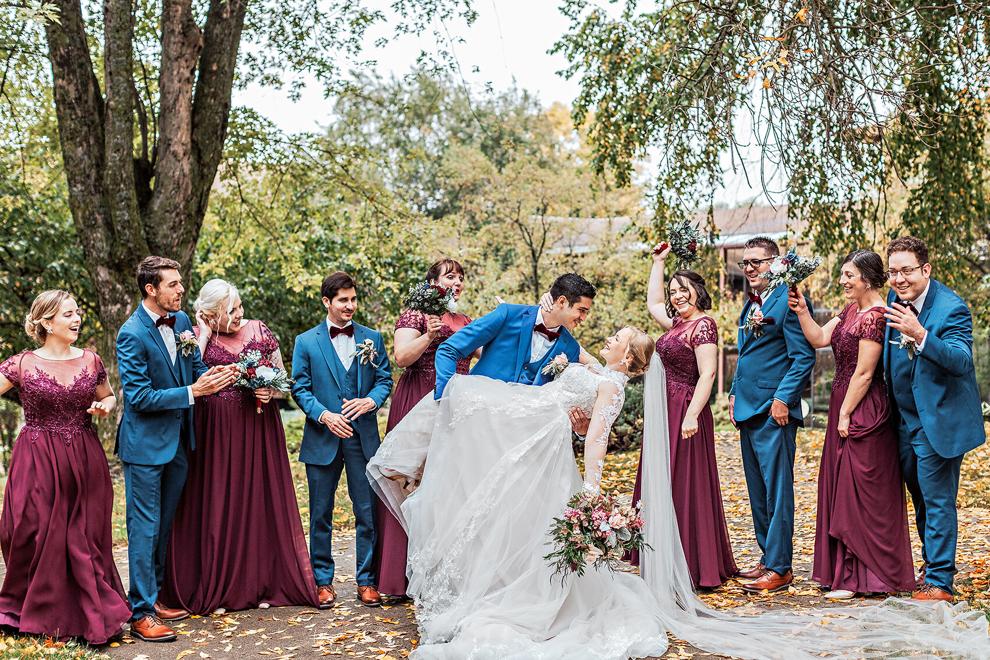 Turns out someone else was on the way.
Oreste was born and raised in Havana, Cuba, and after earning his bachelor's degree in Tourism and Management, he earned a scholarship to the Middlebury Institute.
It was there that one day at the library the two met at the start of their freshman year in 2016.
"We met about a month after we were at school. I was working at the library reception and I saw him pass by," Miranda said.
"I had an Argentina national football jacket on, so I had a big Argentina sign on the back," added Orestes.
"He came to reception and asked if he could borrow a pen. I mean, I assumed he probably already had a pen or something on him because he had his whole backpack with him when he walked in, but I gave him a pen anyway. I think I gave him a red pen because that's all we had," Miranda said. "He came back to drop off the pen and I asked him if he spoke Spanish and he said he was from Cuba."
Miranda said she'd like to practice her Spanish for a while and they should get together, so he wrote down her number with that same red pen.
"I remember so clearly – the bright red against the yellow notepad," Miranda said. "Later that night I was at home and realized that I had left the newspaper in the library. So I ran to the library and luckily she was still seated. I grabbed him and then texted him asking if he wanted to chat in Spanish one day.
And while Miranda was uninterested in finding a relationship, Orestes proved his commitment to her time and time again with his unwavering attention.
"I knew I wanted to date her from the first moment I saw her," Orestes said.
"For me, it took convincing," Miranda said with a laugh. "He started chasing me in October, then in early March, I knew there was something here. I was away in Nepal for January and he was watching every night until about 4 a.m. morning to talk to me because of the jet lag. He was really invested in showing me that he was interested in getting to know me. Dating these days is so tasteless and he wasn't at all. He wasn't. had no doubts."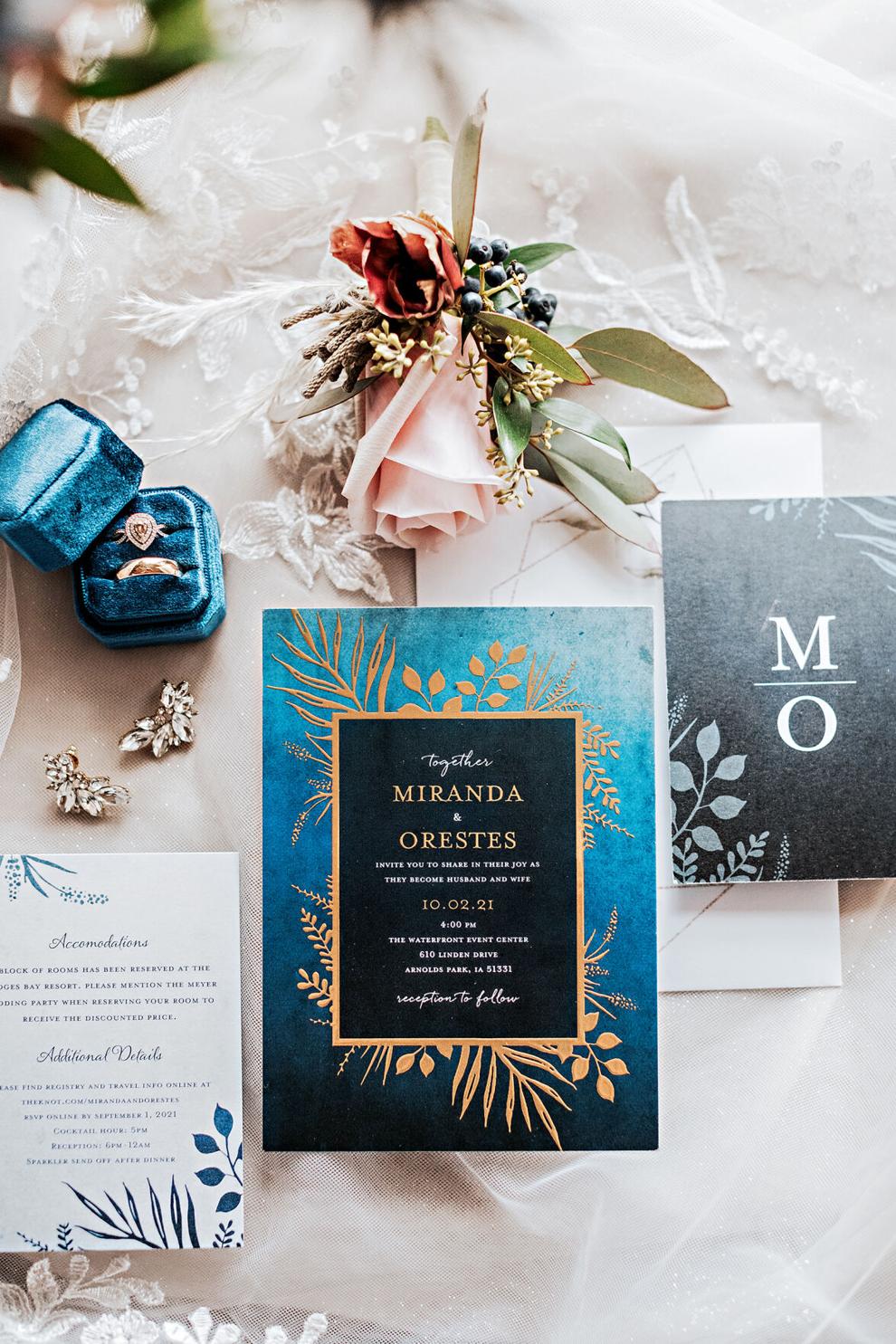 Orestes graduated from Middlebury in May 2018 with her Masters in Public Administration and Miranda graduated in December 2018 with her Masters in Public Administration and International Education Management.
They moved to Washington DC, where they continue to live and work. Orestes works as an international recruiter for ABT Associates and Miranda works for the US Committee for Refugees and Immigrants as a Program Officer on their Trafficking Victims Assistance Program.
When it came time to propose, Orestes pulled out all the stops and proposed to Cave of the Winds in Niagara Falls in October 2020 — even though it hadn't been his first choice.
"We got there on Friday, then on Saturday we took the boat tour with the Maid of the Mist – the one where Pam and Jim got married on 'The Office'. So I thought about proposing there, but there was no way. It was way, way too windy and wet," Orestes said. "I knew if I got the ring there, I'd probably lose it and she couldn't hear me. ."
The next stop was a helicopter ride, and Miranda was sure he was going to propose.
"Before getting in the helicopter, I knew it was not the right time because it was only going to be eight minutes – an intense experience and I didn't want to combine the two things," Orestes said. "I just wanted to enjoy this one and then take my time with the other because the other is the one that matters."
Then that afternoon, the plan was to go to the Cave of the Winds and Orestes knew this was the moment he had been waiting for.
"There are rainbows everywhere because there is water and it is so beautiful and I told Orestes I wanted to take pictures," Miranda said.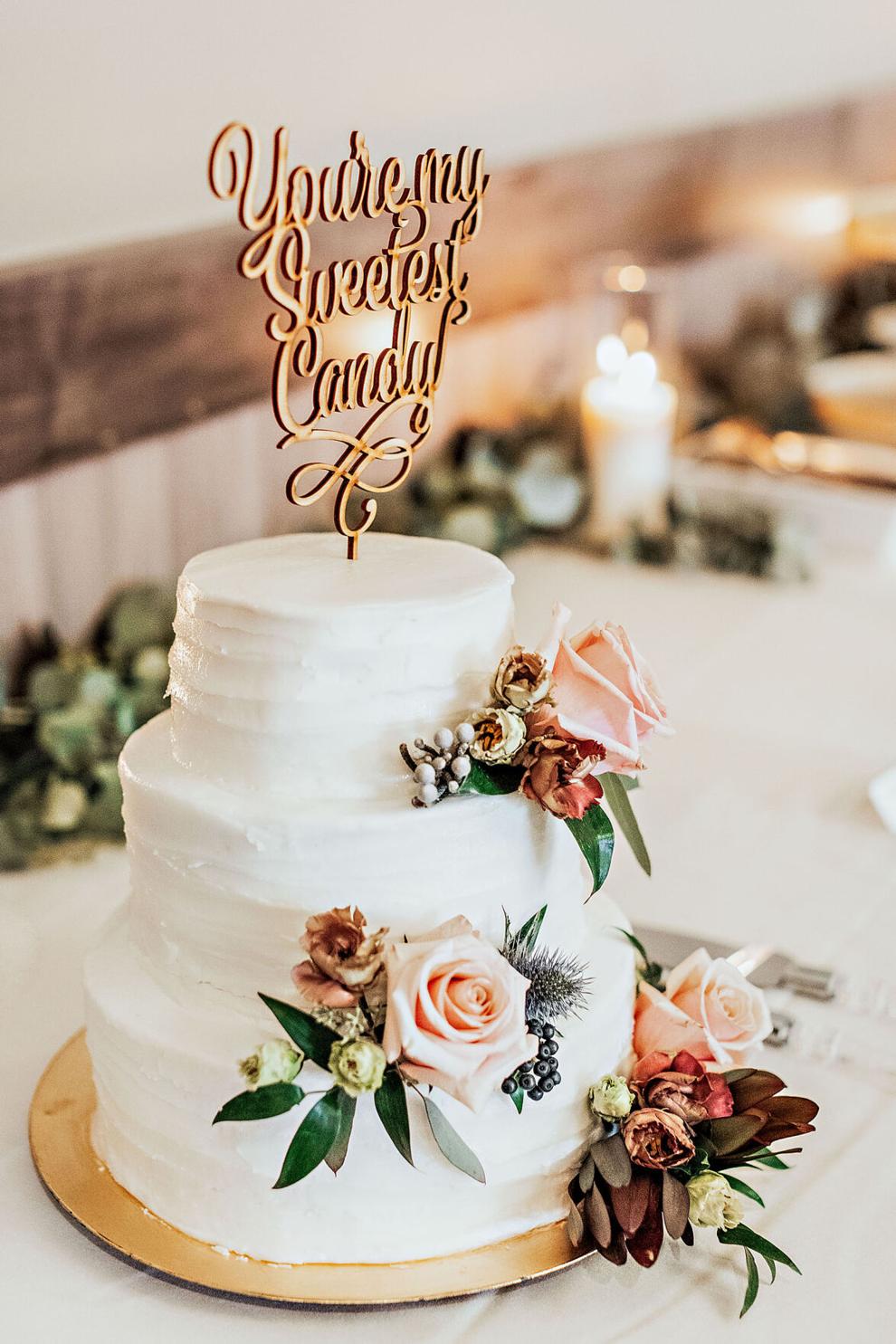 Luckily, a woman Miranda had met earlier to buy tickets to the Cave of the Wind was there and willing to help the couple, but Orestes had a little change.
"I said to him, 'Take a video. It's very important – take a video," Orestes said. "I knew it was going to be loud so I wrote it down and asked her to marry me."
The video captured the rainbows, Miranda saying yes and the crowd cheering for the couple.
When it came time to plan the wedding, Miranda knew she wanted to come home and although her hometown was Rock Rapids, her second home was Okoboji.
"I'm from Rock Rapids, but my dad used to work the farm in the morning, then he would go to work at Village West in Okoboji, then come home and do chores. He did that all my childhood. I used to spend my summer there and it was kind of my second home," Miranda said. "So when I thought of where I wanted to get married, I knew I wanted it to be in that area because of my family, Okoboji was just perfect."
They decided to get married at the Waterfront so they could hear the waves lapping on the shore as they said their vows. They married on October 2, 2021.
The two days leading up to the wedding had been very rainy, but the wedding day had only a fine mist for a few minutes, then the sun rose for a balmy, perfect fall day.
This international couple brought approximately 130 people from all over the world to Okoboji for their wedding and to be inclusive with all of their guests and to celebrate their multiple love languages, the ceremony was held in English and Spanish.
The reception was also held at the Waterfront, which the couple loved because guests then didn't have to worry about driving from place to place.
The wedding featured many Okoboji traditions, including a pontoon ride across the lake, a trip to Arnolds Park and, of course, Nutty Bars.
Miranda and Orestes combined their two cultures again when they did their first dance, which ended up being one of their favorite memories from their wedding day.
"For our first dance we did a combination of Elvis Presley's 'Can't Help Falling in Love With You' for the first minute and then it turned into a Spanish bachata song – everyone was screaming and was screaming when we started doing bachata," Miranda said.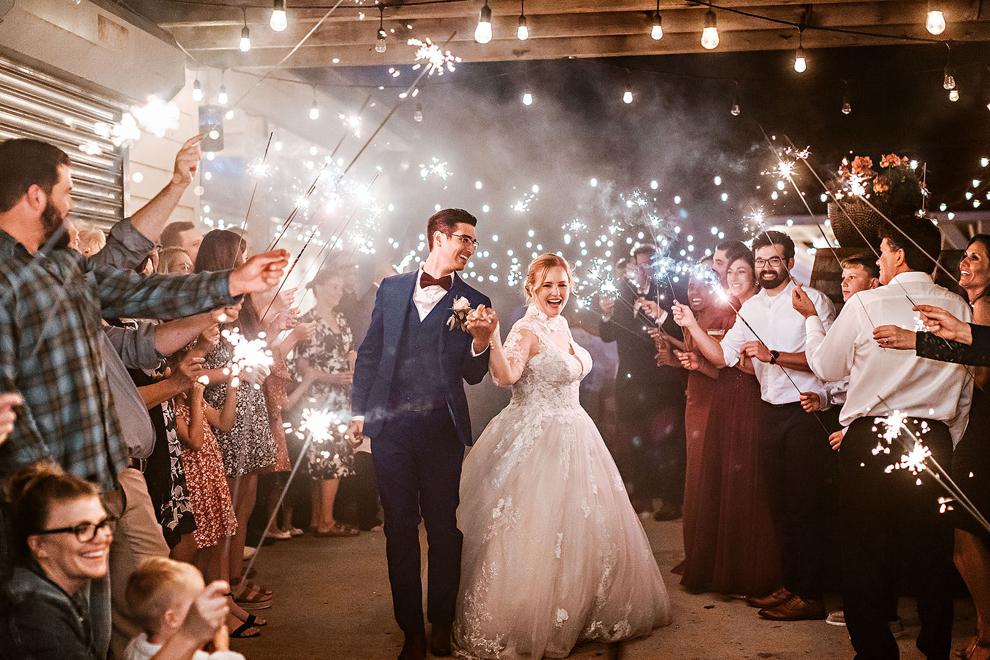 Overall, these two's wedding was about individually celebrating each other and their new life together – with the cultures and languages ​​of their hearts.